Hi, I'm Amy,
I help talented creative people, like you, to be free from stress, anxiety, and depression; to reconnect you with your own unique gifts and talent so that you can change the world because you feel that good.
How do I do that? By combining the latest cutting-edge neuroscience and wacky modalities (that science now supports, although some are still convinced I wield Magic).
It is easy for you to rewire your brain, create a sense of safety from the inside out and heal your nervous system because life is supposed to be full of vitality and joy.
I've done this for over 25 years, for 1000's of clients and I'd love to help you too.
---
Dr. Peter Levine is the founder of Somatic Experiencing and my mentor.
In the (short) video below, he explains what happens when we get overwhelmed. He talks explains why somatic experiencing is effective in helping overcome reactivity to stressful situations and even gives a helpful tool!
---
Listen to my featured interview on A Dying Podcast:
Tunes: https://apple.co/2zZ2ZC8
Soundcloud: https://bit.ly/2ynMmhk
Spotify: https://spoti.fi/2CxMOyb
Acast: https://www.acast.com/a-dying-podcast
---
Some Really Cool People & Their Testimonials:
"I came to see you for the first time you found me in a complete state of disrepair. Injury, trauma, pain, overwhelm, despair….a lethal cocktail that had consumed every ounce of me and my ability to function, physically and mentally I had been broken by my reality and how it all had manifested itself in my body and mind. You didn't flinch. I know now because you knew what to do and in a manner that I believe to be rare and quite possibly is just plain unique to you. You are well studied and continue to broaden your toolset, but it is your being, your nature that gives you incredible abilities to impart your knowledge in meaningful, personal ways." Dave, Architect (Los Angeles)

"Most of my life, my nervous system has remained on high alert and easily alarmed. After two sessions with Amy, my reactivity has lessened noticeably and I feel calmer than I have in years."

Adele Uddo, Actress, Model, Writer
"Amy truly does have a wonderful gift and heals your mind, body, and soul.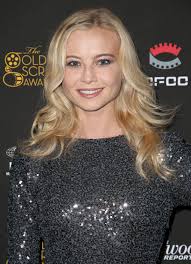 Every session with her is a new step towards releasing all the pain of your past and creating a new, healthy, happy, joyful you. The first time I saw Amy I knew right away that she's the person I can trust my deepest concerns, doubts, and issues.She is one of the most loving, kind, caring, inspiring people I've ever met.And the fact that she is always on the path of spiritual and educational growth makes her an absolutely amazing practitioner. Amy truly makes magical changes in people's lives."
Paulina Michaels, Actress, Writer, Producer