So you're feeling S.A.D – Stressed-out / Anxious/ maybe even Depressed
You feel you might need help getting back to enjoying life, or even just getting out of bed?
Maybe you're feeling disoriented, overwhelmed and/or stuck?
We can heal that 🙂
For over 28 years, I've been helping creative people step into and embrace their zone of genuine power, including some famous names that for obvious reasons I don't share.
I can help you get your life back on track for the success and joy you want (whether you are just starting out as an entertainer or already being hunted down by paparazzi).
What does it feel like to work with me and what kind of process can you expect?
Each of us has the same nervous system, however, everybody has a unique process for regulating and maintaining their system. In a small number of sessions, we'll come up with your individualized style for accessing your creativity while eliminating negativity and roadblocks.
The majority of my clients come to me in one of 5 states that are holding them back from achieving their greatness.
Take a look and see which state you may be in so we can identify where to begin together.
PLEASE NOTE: AMY IS NOT A LICENSED MENTAL HEALTH PRACTITIONER. SHE IS HOWEVER EXTENSIVELY TRAINED IN VARIOUS SOMATIC TRAUMA MODALITIES INCLUDING HEALING SHAME AND IT'S IMPACT ON OUR BIOLOGY.
#1 "HELP! I'm drowning and need a life preserver"
First of all, if you are having thoughts of causing pain to yourself or worse, please stop reading this and call a crisis prevention facility or call 911 for an emergency.
In the US the Toll-Free 24/7 phone number is 1-800-273-8255.
Outside of the US, help can be found at suicide.org
Other than those severely troubled emotional and mental states – I can help when you feel that your life is out of control and nothing you've done has been helpful. Especially TALKING about it.
This might be you if any of these apply:
You feel hopeless and have been to therapy, talking about it doesn't help

There's not enough support in your life, lack of connection to others

You have frequent panic attacks

Nights are tough because you can't sleep
It can feel like the last stop on the way to hopelessness.
Many people come to me in this state.
The good news is that this feeling of falling down a bottomless well is often a learned state which means it can be unlearned.
You will be amazed how much we can accomplish together, working completely out of context, which means you don't have to tell me all the traumatic events of your life. Or the details of your current negative situation.
We can work without any content and you will feel better, more settled and calm. So that if necessary, we can then move into general details of your experience to specific content in a way that prevents overwhelm.
I can help you to unlearn and stop the negative emotional states that may be sabotaging your growth and to permanently learn and put into place happier emotions. 
#2 "I Can't Breath and I am so stressed out, help me!"
Life can often feel like a roller coaster.
The constant ups and downs can be demoralizing and immobilizing. It is so easy to feel stuck in those highs and lows.
This might be you if any of these apply:
Restless nights, its hard to get a good nights sleep

You panic and/or startle easily

You can feel yourself holding your breath but can't do anything about it

The tension in your neck, shoulders and jaw is relentless

Guilt and/or shame prevent you from honest communication
We'll work together to smooth out the hills and valleys allowing you to experience more pleasure along the way. And finally, being able to once again take those life-affirming full body breaths as you experience more relief and freedom from pain.
We'll move out of what's wrong thinking into what's right.  The state of being under constant threat sends stress chemicals into the body that creates a state of addiction in thinking the world is a bad place and there is danger everywhere.
The good news, this state is usually, a perception of threat and not a true fact. However, it is a cycle that cannot be broken cognitively because it is about survival.
The oldest part of our brain that controls these survival functions, (fight, flight and freeze) is not ruled by the logical thinking brain. I will teach you the language of the animal brain and how to come out of fight, flight or freeze states. It's simple yet sometimes hard to apply under extreme emotions. So we'll start with the easy.
#3 "No fucking idea, How do I get my life back?"
Some of my clients that I've worked with don't know what to do because they don't know how they feel. Or they're so disoriented from the roller coaster ride they don't know which way is up.
In this over-stimulated, fast-paced world we live in, it's so easy to get caught up in the "doing" that we completely forget to tap into our "feelings."
This is often a recipe for becoming bored, numb, and without any sense of direction or purpose.
This might be you if any of these apply:
You frequently forget your keys or are absent minded

Memory is an issue, you are forgetful

Too often you feel spacey

Decisions are often plagued with guilt or shame
I'll help you to get oriented to the land of the living, to once again, tap into that healthy vitality and wonder you once expressed as a young child. To reconnect with your purpose, passion, and the unique perfection that you already are.
#4 "Help me feel calm and enjoy life more!"
Have you ever noticed that soon after experiencing a burst of joy, something inevitably happens to bring you down?
Life is good – but not great.
You almost dread experiences of joy because they always seem to precede trouble.
Life seemingly sabotages your upward spiral of joy; slipping you up and causing you to come crashing down to Earth.
This might be you if any of these apply:
It's hard to say no to people or let them know how you feel

You want to be liked so being nice is in service of self sacrifice

People pleasing is more important than your needs

You feel stuck and need compassionate support
What if I told you it didn't have to be that way anymore.
Wouldn't you want to experience joy with sorrow?
Happiness, without heartbreak?
I will help you to end the vicious cycle of elation and depression, joy and sadness, growth and crashing.
NOTE: For those of you who are artists, performers or writers, don't worry your talent won't disappear, in fact, you will access your zone of genius, effortlessly.
#5 "Successful but not happy" (or desiring a "next level breakthrough")
Are you successful by the standards of society? Maybe you are wealthy and not feeling rich in life. You ask "Why am I not fully embracing life?"
"I have everything anyone could want, what's wrong with me?" The answer is nothing. Nothing is wrong with you, you just lost yourself in the process of pleasing others.
This might be you if any of these apply:
You're feeling burnt out or no longer inspired

The money and success isn't creating lasting joy

Success came to fast and you lost yourself, seeking your way home

You're ready to have more fun and connect with your passion, to explore life in a new way
Maybe you just want to give back and are looking for new ways to express yourself in the world. First, it's time to explore yourself from the inside so it can be expressed outwardly.
Finally…
What's wrong thinking can become an addiction. Most people also have an allergy to pleasure. There is a remedy for a brain locked on a negativity bias.
Don't worry I won't help you feel too good too fast. That can be disorienting as well. Our work together will be a gentle process – over time.
It will NOT be cathartic, exposure therapy very rarely works. Although, a stopped clock is right twice a day. 
I don't own a magic wand (yet!)  I do travel inter-dimensionally and affect time lines. Shhhhhh our secret.
Pricing, Packages + How Sessions Work (in person or Zoom/Skype)
Again, everyone is unique. How you process and how much time you need to integrate is up to you.
Most people work with me once a week, and treat it as they would therapy. Some clients come twice a week or every other week. Your frequency will also depend on your schedule and budget.
I always customize treatment plans/packages with you (I will never encourage you to purchase more time with me than you need). My goal is to empower you to not need my services. 
Insurance is not accepted, nor is it likely to be covered, but I'm happy to supply a super bill for you to try.
Sessions are via Skype, Zoom, Phone – or in person  (located in West Los Angeles)
50 minutes sessions $300.00 USD  10 session package $2700.00
So What happens next?
If you're thinking of starting or continuing your healing journey with me, lets get to know each other with a short conversation on how I can meet you (and your nervous system).
We can chat (10-15mins) on the phone or over e-mail and you can fill me in on where you are and how I may be able to help. 
RATE: $300.00  50 Min sessions

.
Package 10 sessions $2700.00
Inquire about the wait list for 10 week 2 hr experiential group sessions. 4 people min.  8 people max. $1700.
Groups start 4 times per year. You are also welcome to put together a group of 4-8 people and we can arrange a time together.
Zoom or in person. (I have been working via zoom for 15 years – it is not new to me)
No sliding scale. Do not take insurance.
Corporate Somatic-Minded Leadership Programs are available.
They are 6mos. and 1 year programs.  
There is a wait list for an intensive –  personal, or small group retreat
Now, stay tuned for this informative and kind description of our work together….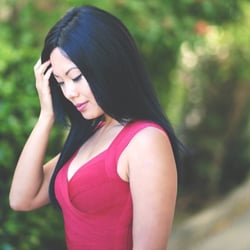 "I'm hesitant to write my review about Amy because she is a true hidden gem – Once news of her gets out, I may never be able to book an appointment again!
I was excited to book an appointment with Amy after reading all her stellar reviews. She literally exceeded every expectation I had.
Amy has a true gift… She's not just a somatic trauma therapist, she is a true healer in every sense of the word. Her level of intuition, awareness, and a sweet gentleness and wisdom is something I'm still processing. Magical things happen during her sessions. Here's just one example:
Prior to my last session with Amy, I'd been dealing with an irritating legal issue that had been irking me for well over two weeks. Amy noticed a "tight blockage" in one area of my shoulder and spent a majority of our session working it out. Humming, breathing, and coaxing it into a relaxed, accepting state of existence.
Immediately when the session ended, I received notification that the legal issue had been completely lifted. Coincidence? Maybe. Something more? More likely, since it has happened more than once.
Amy's sessions are stellar, and going to see her is rejuvenating for the entire body, soul, spirit, and mind.
Don't just walk, RUN to Amy's and be ready for miracles to happen in your life as a result!"