About Amy
Hi, I'm Amy. I help talented creative people, like you, feel calm and centered so you are able to do your best work.
I'm passionate about living a life of purpose and helping you to connect with your passion. Not only to connect with it but to experience every moment as an expression of your purpose.
To give back it's full rein into your life, no longer choked off by fear, anxiety, or negativity.
Oh, but enough about you, you wanted the official bio about me and how I can help. Of course, you want to read it.  Don't worry it's short and there's even a more interesting version after that.
The Official Bio 
Amy Doublet is a Somatic Experiencing Practitioner. She has 30 years of bodywork and nervous system regulation experience.  She is NOT a licensed mental health practitioner.
Amy has helped hundreds of creative entrepreneurs and entertainers. Including A-list Hollywood actors to powerful attorneys, and Grammy award-winning musicians. Many of her clients are very talented writers and creators of popular TV shows.
She also works with everyday people, like you, struggling to connect to your dream. Amy draws on over 20 years of training in healing arts to take each person through the specific process that works best for them.
Amy has been working with wacky and effective healing modalities since 1997. Wacky to some, yes, but amazingly the science and specifically, neuroscience, is now catching up and supporting her magical ways. Finally!
Amy continues to assist in the teaching of Somatic Experiencing training around the world, mentoring under Dr. Peter Levine, the founder of Somatic Experiencing.
Her clients are amazed at her commitment for continually growing, learning, and evolving the art of healing and living joyfully. She teaches through example and clarity of being.
Click here to read Amy's long boring list of credentials.
The More Interesting Version
Hi, I'm Amy, a Sagittarius with a passion for healing as well as a dry sense of humor, blame Canada.
Resolving trauma, whilst wielding a crystal wand. That means, like a comedian, I turn lemons into lemonade and help creative people get their mojo back.
If you're feeling stuck in a rut, stressed out, or overwhelmed; we can do something about that. That is, if you want to stop being stuck, some people like being stuck, it gives them a reason to sit there and complain.
Overwhelm can make our brain fixate on problems without being aware of it. It's a survival program. Together we create the safety needed to end the programing. But if you know you like to complain and don't want to stop, I can't help you there. We have to work together since I don't possess a magic wand. Shhh, don't tell my other clients they think I do!
So, if you do want to move forward taking equal and radical responsibility we will navigate the survival strategies and physiological states like freeze (shut down) as well as aggressive states like fight and flight so you can finally feel safe and be free of panic, sleepless nights and feel wildly creative.
I can help you move through painful emotions so life isn't just tolerable but enjoyable.
Click here to read what some really nice people have to say about me.
Awareness + Understanding = Healing
What makes me different is that I hold an image of you already in wellness.
I don't see your limitations or fears. Pathology is not the model, it's wholeness.
What I do is help you to connect with the wholeness you already possess, it's only that you have lost sight of it. I will help you to reconnect viscerally (in the body) with this image.
By doing so, it will automatically release blocks that have been holding you back. Freeing you to once again tap into your talent, gifts, and purpose; allowing you to express and experience your passion joyfully and freely.
It will allow you to take advantage of neuroplasticity; changing old self-destructive habits into new healthier and happier patterns for joy.
Understanding how your nervous system responds to stimulus (fears) is only a part of it, that's cognitive, and you might be surprised to learn, limited. To truly heal and to move past stress, anxiety, and depression, you need to go to the source and that is through somatic (body) healing.
I will teach you how to listen to the wisdom of your body and cross that bridge to healing.
It's a new language and one that is not given much credit in today's society.
It may take time to be able to hear it again and like many of us, we haven't taken the time to explore the world below the thinking head and into the feeling body. We tend to think so much, we literally stop feeling.
I believe the journey of healing was meant to be fun.
Together, you and I will wade through the pile of shit making the intolerable feelings, tolerable and shifting the painful memories to pleasurable plans for the future.
Ultimately, we will reconnect to the place where dreams come true. A place you may have forgotten about and didn't think was possible, but it is.
Come back to a happier version of yourself, fully awake and in tune with your emotions.
Learn to set strong healthy boundaries with people, allowing you to explore life through not only your mind but also your heart.
To feel like you've never felt before; calm, happy, relaxed, and how to be kind to yourself.
I know. I hear you, It sounds corny but it's real.
There is a version of you that is confident, centered, calm and creative. Believe it!
Together we will connect you with that happier, healthier, highflying version of you. Would you believe it's closer than you think?
So take a look around, and come say hello on Facebook, Twitter, Instagram. See you there!
Or contact me to start working together sooner than later. Liberation is possible.
"I had been the victim of an attempted robbery at knifepoint a few months before I first saw Amy. 
As a result, I was completely unable to sleep and had become a nervous wreck in general.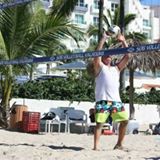 My first diagnosis was sleep apnea by one doctor, depression by another and then finally post-traumatic stress by still another. 
I had hit absolute rock bottom and out of sheer desperation was seeing therapists all over town, anyone I could find just to get temporary relief from the constant state of anxiety I was feeling. 
Somehow I came across Amy's overwhelmingly positive reviews and also noticed that she is experienced in trauma therapy as a somatic experiencing practitioner.
All I can say is that I am so glad that I made that first appointment with her and it's no exaggeration to say that it was a life-changing experience for me.
I knew immediately that there was something special about Amy and that she would become a significant part in my road to healing. 
I noticed that I felt a little better after each session and was starting to feel a little more relaxed and in tune with myself between sessions. 
After a little more than two months of seeing Amy on a weekly basis, I was able to get a full night's sleep without the use of any meds or sleeping aids, which was a major victory for me. 
I also noticed that I was starting to feel an incredible sense of well-being and calm that I'd never quite felt before and still continue to feel to this day.
Amy is so much more than a gifted and talented healer.  She's an extremely kind and caring person who makes a difference in people's lives. Now, I can get back to doing what I love – playing volleyball!"